The place for all opinions and the like on tonight's game versus Northwestern... and hell, the hockey team's playing UAF again tonight (lost4-2 yesterday) and it's on Comcast Local at 11, so anyone wishing to post re: it is welcome as well.

Just a reminder: try to keep your OUTRAGE! out of fifth gear... and probably fourth as well.

Update:

Suntory time for all!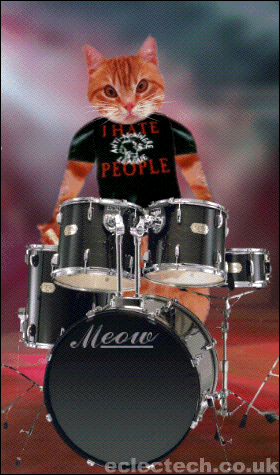 Uh... yeah. Someone has decided to use
photoshop for bizarre ends
; why do all these strange cat animations seem to come from the UK?