Okay. Now the voracity of Jack Johnson's matriculation at Michigan has been verified by the MSM. Doubters! Stop doubting! Start working on getting him back for a sophomore year! Yost Built's Jack Johnson Defcon should be at a solid 5 now.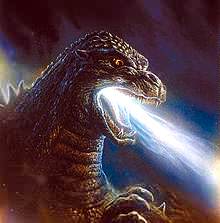 Coming Soon to a Yost Ice Arena
Near You
Pitts' article also includes two bits of interest: 1) Brandon Kaleniecki is now an assistant captain. Another was needed when Montoya signed. 2) Instant replay is being installed in Yost this year.
Should be an exciting year for the hockey team. Kolarik, Cogliano, Porter, Ebbett, Hensick, and Tambellini are a hell of a scoring core and the defense is thin and young but very talented. Johnson probably would have been Michigan's best defenseman last year, and Mitera is very probably going to be a first round pick in 2006. Hunwick and Dest are very solid. Past that... well, high hopes for converted forward David Rohlfs but Tim Cook needs to turn it around or he's going to be a really tall version of JJ Swistak.